Log into your mobile App and go to the Data page to click on the Atrial Fibrillation record.

On top, under the "Atrial Fibrillation" title, you will find Today . If you click on it, a calendar will appear, and you can view your health records for a specific day.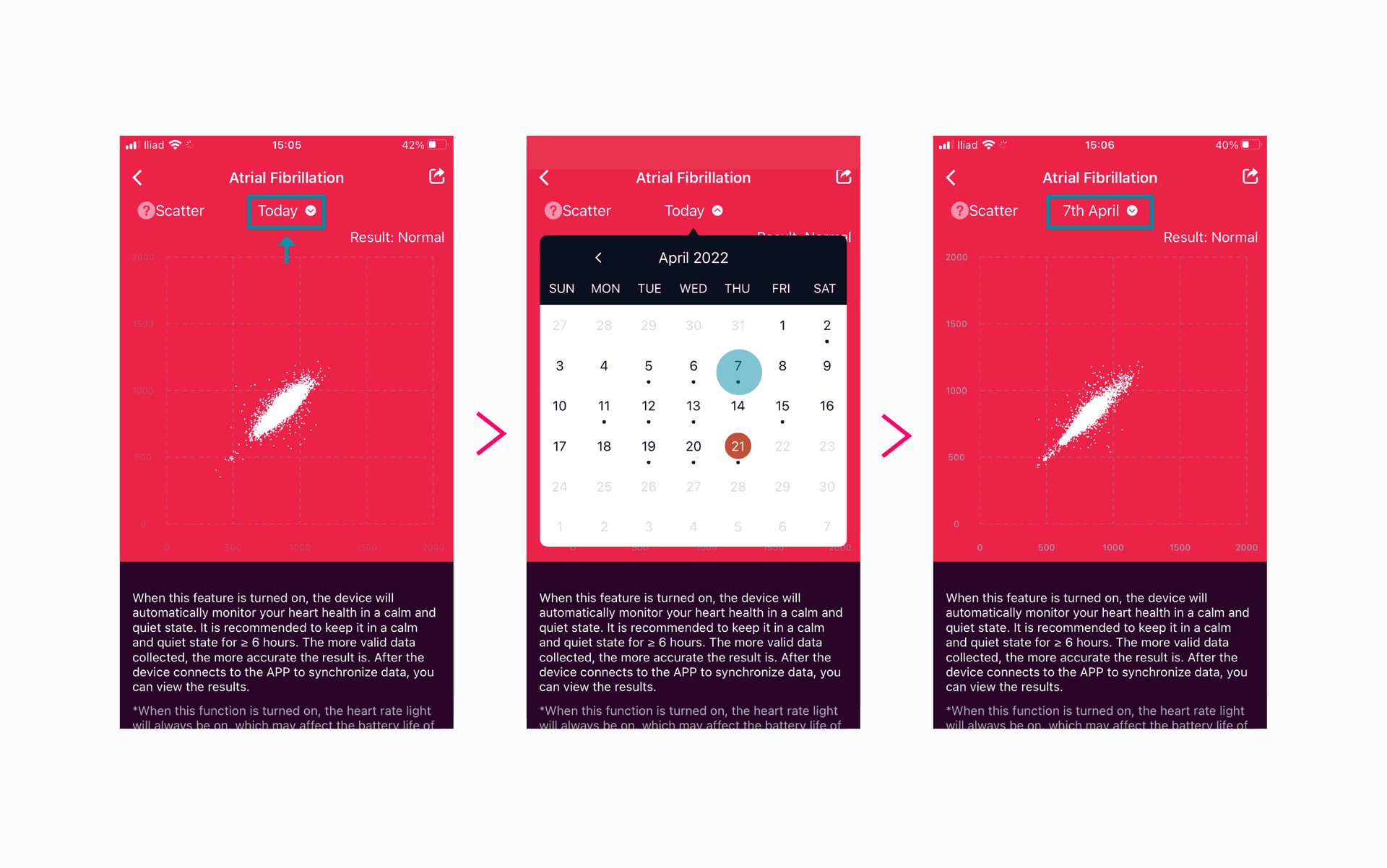 All your historical health data is stored in the app and is visible anytime using the calendar.
Please note:

 The AFib service is only available if you have an active

Helo Wellness+

.