To correctly collect and visualize the AVG records shown in the ECG category, you need to activate the AI report after measuring ECG and pairing your device to the App.
1. Go on the Health Function menu on your LifeWatch Generation 2 and Perform the manual ECG measurement.
2. After the measurement, open the App and connect the LifeWatch.
3. ECG category will now show on the Data page; click on it.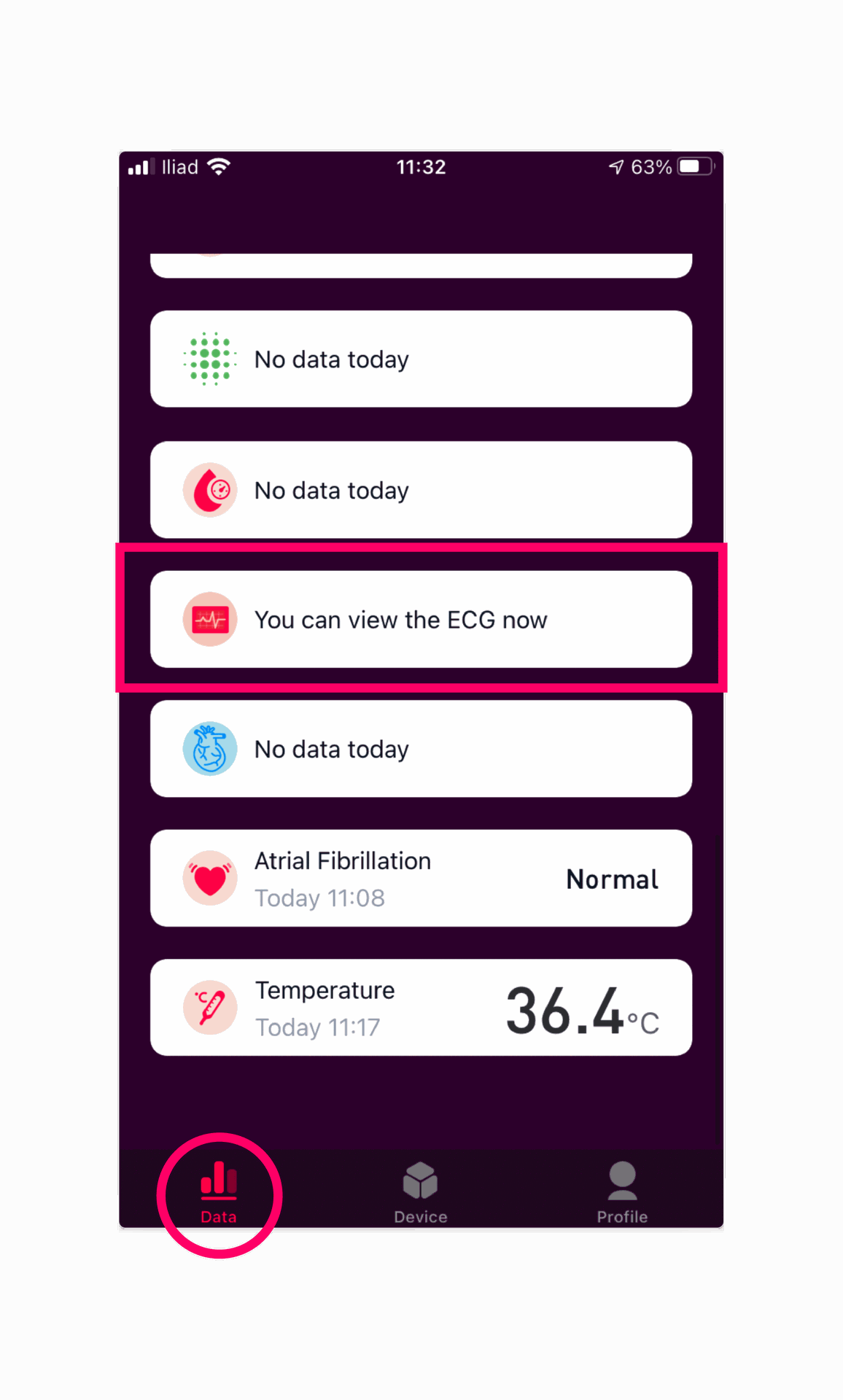 4. On the screen's upper right corner, you will have AI. Click on it and activate it.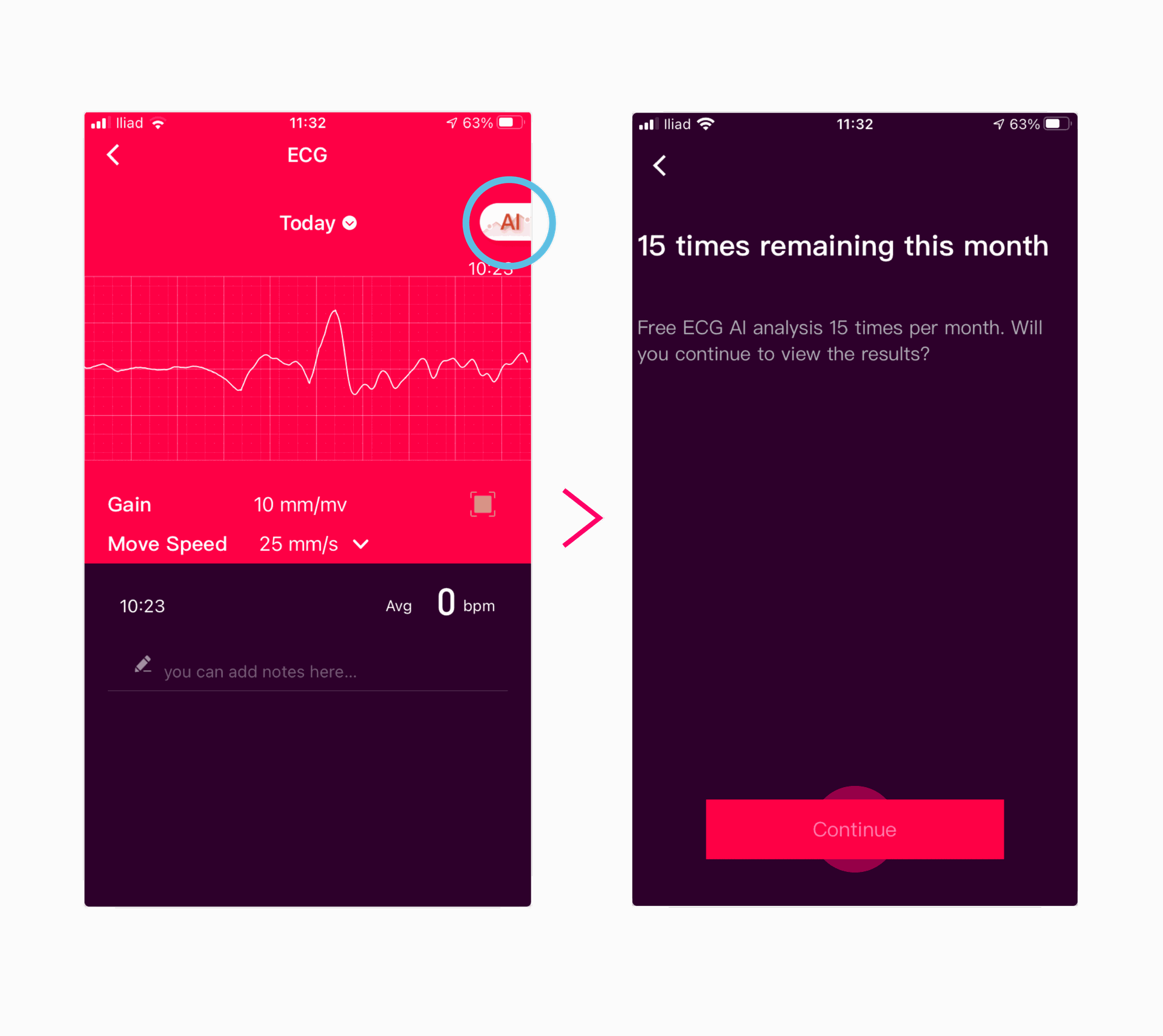 5. Once you activate the AI report, you will be led back to the ECG page, where you will correctly visualize the AVG data.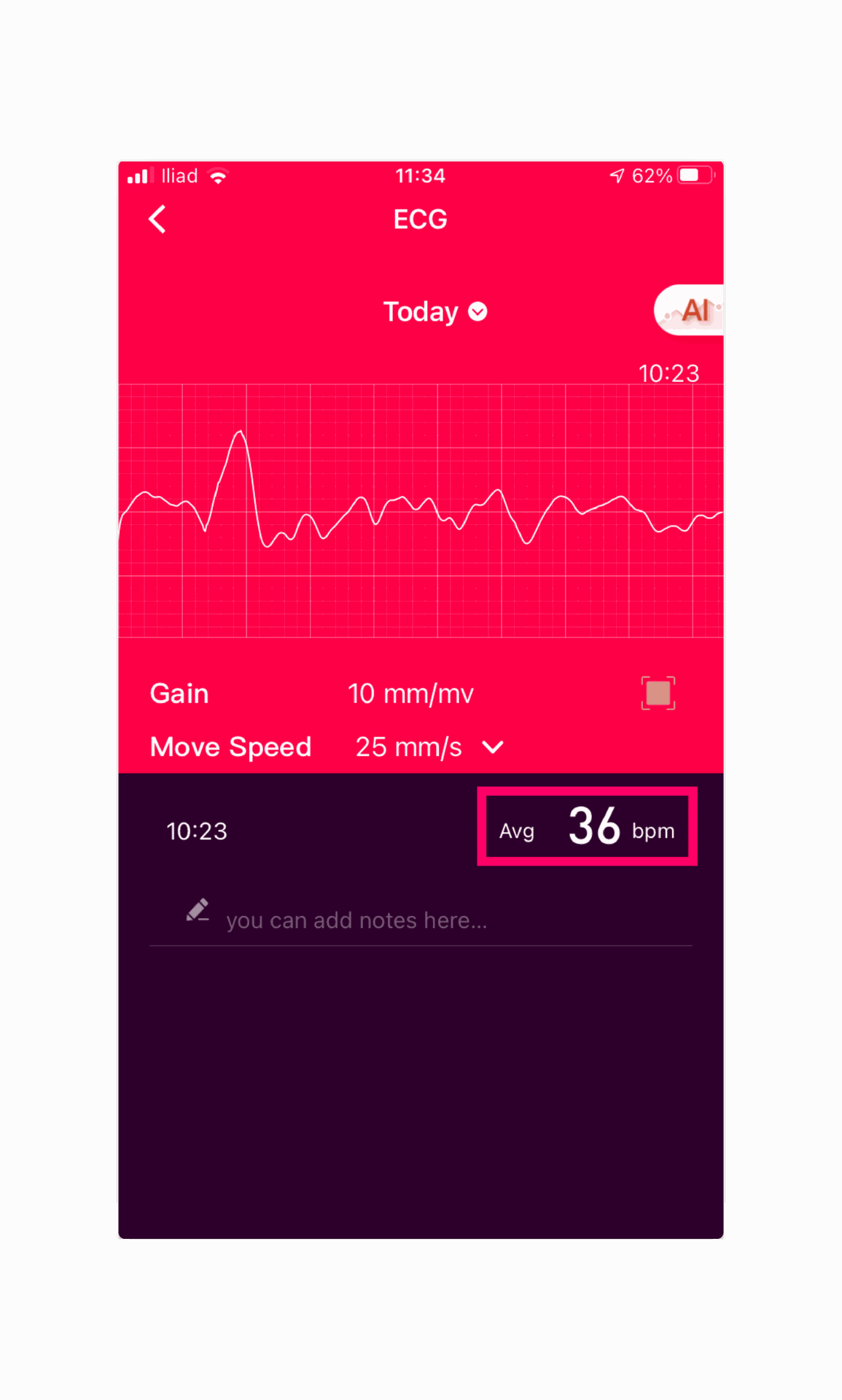 Please note:

 

The ECG service is only available if you have an active monthly subscription.