Gives the user a much greater understanding of your body than weight alone. BIA with Helo
devices returns 19 different metrics that explain your total body composition.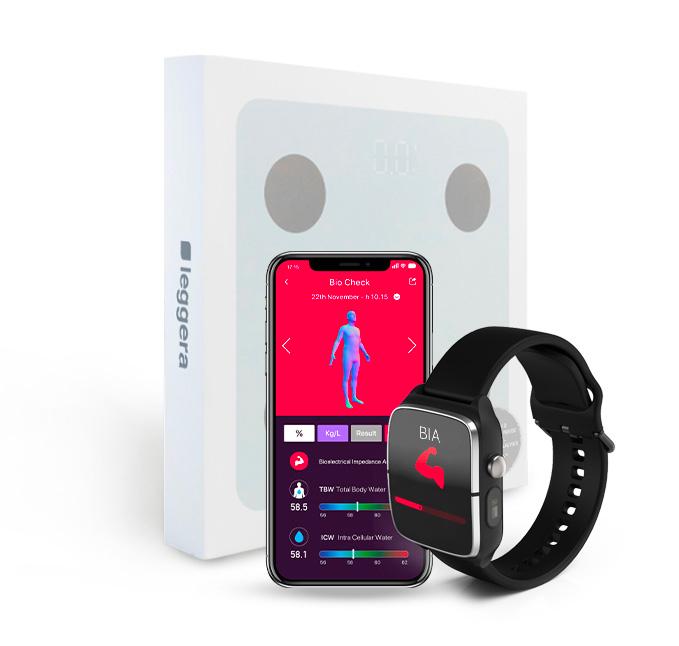 Uses a low power, extremely safe electrical signal that goes through the body (you won't even feel it).
Helo wearables have two sets of electrodes - one set on the device face, and another on the underside - to enable the current. The Leggera 2 smart scale has electrodes for both feet

Fat and muscle in the body respond differently to the electrical current. This difference enables a calculation of total body water, which is then used to estimate fat-free body mass and body fat.

With this clarity of your body, you can fine tune your activity and lifestyle choices.

Bioelectrical Impedance Analysis (BIA)

To learn more about the BIA feature, download and review our quick guide. For a more technical understanding of BIA and the science behind this feature, you can read the complete guide.



Get your Helo device, use it with the Helo Smart App, and leverage the power of both!

Please note that some features are not available in all markets