A measurement of the heart's electrical activity, represented visually on a graph, and used to detect abnormal heart rhythms. Just as important as the reading made by the Helo device is correctly deciphering and categorizing it.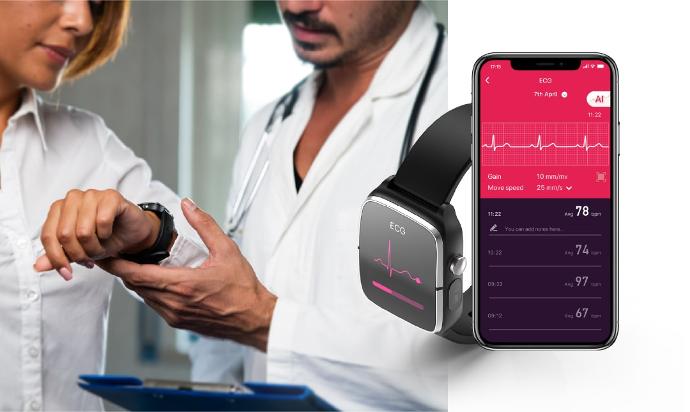 Helo engineers developed accurate, reliable, and proprietary algorithms to decipher the captured data.

Helo devices use medical-grade electrodes to complete an ECG reading in seconds.


View the ECG on the Helo Smart App - see the electrical representation of your heartbeat!

Electrocardiogram (ECG)
To learn more about the ECG feature, download and review our quick guide. For a more technical understanding of ECG and the science behind this feature, you can read the complete guide.



Get your Helo device, use it with the Helo Smart App, and leverage the power of both!

Please note that some features are not available in all markets